History of Lerch's Donuts
Lerch's Donuts was founded in 1933 by John Lerch, Sr., when he developed a method of frying soft cake donuts that are not greasy at his downtown Wooster bakery.

In 1934, he began producing Lerch's Donuts at the Wayne County fair, soon becoming the #1 food vendor at the fair. Many things have changed since the 1930s; the bakery has closed, but not the recipe or popularity of Lerch's Donuts.

Mobile concession trailers are located at the former Hawkins Market (Portage Square Plaza, Wooster, Ohio) and other various locations in season (spring - fall). To find these locations, see our schedule.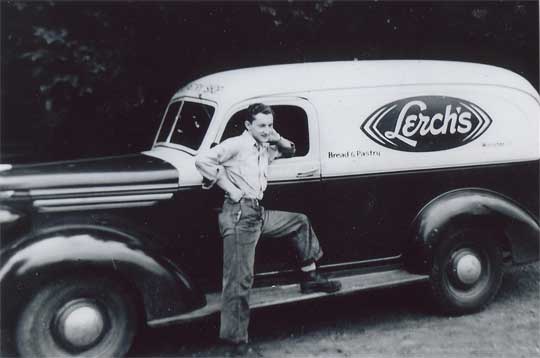 Truck from Lerch's Bakery